Studio Flat for Rent in Guruvayur
Property overview
Price

₹ 4,000

Type

Flats

Contract

Rent

Location

Railway Station

Area

400 sqft

Baths

1

Beds

Studio
Description
If you are on look out for a living space in Guruvayur, This Studio Flat for Rent in Guruvayur is an ideal place for you.  This SALIM ASSOCIATES – ENIGNEERS & BUILDERS with its Corporate Office in East Nada, Guruvayur has been in the business for the last 22 years. Over the years,they have succeeded in establishing their identity and credibility.Being an ISO 9001-2008 Builder, they have in place a stringent QC Policy which ensures implementation of quality standards, its monitoring, assessment and corrective action where necessary. They have a quality controller to check the quality of the projects on starting time ,ongoing and finishing time. Coupled with a passion for excellence and a professional touch in whatever they do, their projects reflect an aura of exclusivity. Their customer base extends beyond India and is spread across the Middle East, Europe, Far East and other countries with expatriate Keralites.
Nandanam Habitat: Invest in Serviced Apartments at Guruvayur.
A Real Estate Investment that earns you REAL PROFIT!
The total income is distributed between the property owners based on the area they own!
You own the apartment, but get paid even if your apartment is not rented out!
You get a share of rental income of Kalyana Mandapam!
You get a share of profit from the restaurant!

A predicted minimum of 15% percent appreciation plus 10% annual increase on rentals.

You earn as long as you own the property! For years to come!
It's a real golden opportunity for NRIs.
Invest now to enjoy a continuous source of income back home!
Property location: Near Guruvayur Railway station and Partha Sarathy Temple.
Amenities
Position
Assigned agent
Similar properties
Featured / Reduced
TOP
₹ 1,400,000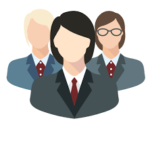 ₹ 6,000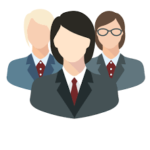 TOP