Daily Rental Apartments at Guruvayur
Description
Daily Rental Apartments at Guruvayoor at Low Cost !!
SALIM ASSOCIATES – ENIGNEERS & BUILDERS with its Corporate Office in East Nada, Guruvayur has been in the business for the last 22 years. Over the years,they have succeeded in establishing their identity and credibility.Being an ISO 9001-2008 Builder, they have in place a stringent QC Policy which ensures implementation of quality standards, its monitoring, assessment and corrective action where necessary. They have a quality controller to check the quality of the projects on starting time ,ongoing and finishing time. Coupled with a passion for excellence and a professional touch in whatever they do, their projects reflect an aura of exclusivity. Their customer base extends beyond India and is spread across the Middle East, Europe, Far East and other countries with expatriate Keralites.
Villas and Apartment projects  located at Guruvayur and Thrissur.
Sivadam Apartments, Guruvayur
Aravindam Apartments, Guruvayur
Nandanam Villas, Guruvayur
Nandanam Homes (Villas & Apartments), Guruvayur
Nandanam Gardens (Villas), Guruvayur
Nandanam Apartments, Guruvayur
Nandanam Arcade (Apartments), Guruvayur
Nandanam Heritage Apartments -I, II, III, IV & V – Guruvayur
Nandanam Heritage Villas – Guruvayur
Nandanam Paradise Apartments, Thrissur
Nandanam Paradise Villas, Thrissur
Nandanam Classic Villas, Guruvayur
Nandanam Abode Apartments Annex 1, Guruvayur
Nandanam Abode Apartments Annex 2, Guruvayur
Daily Rental Apartment in Guruvayoor
Building Specifications
Structure: R.C.C framed structure in 1:1/2:3 with adequate foundation.
Flooring: vitrified Tiles for the Apartment and Lobbies
Kitchen: Kitchen counter with granite top and stainless steel sink fitted with Tap Glazed Tiles above counter, up to a height of 60 cms.
Toilets: Flooring with ceramic Tiles and wall doing with glazed tiles up to 1.50m height. European style Water closets (ISI) in toilets, provided with Two Taps and one with an extra basin and shower.
Doors and Windows: Polished Hard Wood entrance door and molded internal doors, sintex doors for toilets.
Painting: Putty with Emulsion finish for interiors, emulsion paint for external walls and enamel paint for doors and windows.
Electrical: Common Three Phase connection to the building and single phase connection to each apartment. Concealed conduit with copper conductor(ISI Mark),adequate light and fan points, 5/15 Amp plug points etc, controlled by E.L.C.B and M.C.B.S with independent K.S.E.B, Meters, cable T.V Points, Telephone points, Geyser points etc.
Fire Fighting: Fire Fighting arrangements as per Kerala Building Rules and fire force requirements.
Amenities
24 Hour Front Desk
Air conditioning
ATM
Balcony
Bedding
Lift
Parking
Restaurant
Security
Travel Desk
Position
Assigned agent
Similar properties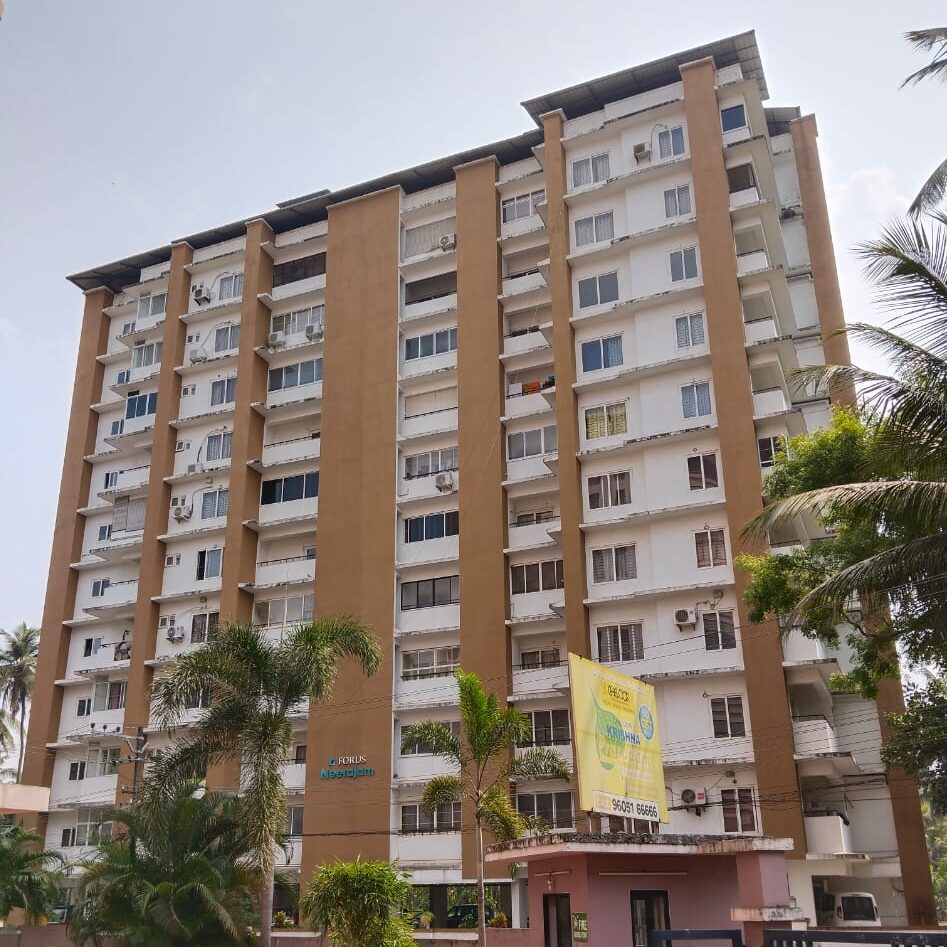 Featured / Reduced
TOP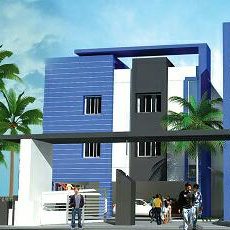 Featured / Reduced
TOP
₹ 800,000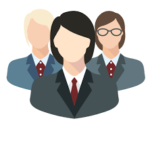 TOP